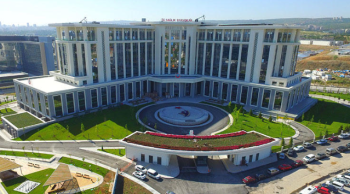 Approval of SMA Type 2 and Type 3 patient processes which initiated by Ministry of Health has been completed and those medicines will be in reimbursement coverage. First, I would like to express my sincere thanks to Mr. President Recep Tayyip Erdogan for their support. Our Minister of Family, Labor and Social Services Zehra Zümrüt Selçuk and her bureaucrats, Minister of Treasury and Finance Berat Albayrak and the ministry employees, the staff of the Ministry and most importantly the Turkish Ministry of Labor, and more importantly I would like to thank our patiently waiting SMA patients and their relatives.
394 SMA Type 1 patients continue to have their medications which previously approved. 199 Type 2 and Type 3 SMA patients' submission has been approved by our Scientific Commission in this process.
We are going to initiate screening programs following by the launch of local diagnostic kits which studies are in last phase so will take measures before the occurrence of the disease. We will ensure uninterrupted access of patients to the drug and the sustainability of the treatment by providing compulsory license to produce the drug.
We will provide an approach that is more focused on early diagnosis and disease by increasing the number of SMA diagnosis and treatment centers nationwide.
Fahrettin KOCA, MD
Minister of Health
Republic of Turkey